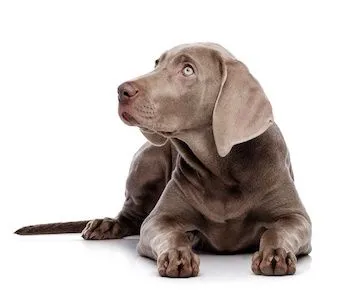 South Tampa Veterinary Care is proud to serve the Tampa, FL area for everything pet-related. Our veterinary clinic and animal hospital is run by Dr. Denise Ginex, who is a licensed, experienced Tampa veterinarian.
South Tampa Veterinary Care (STVC), established in January 2009, is a small animal veterinary clinic providing comprehensive medical, surgical and dental care for dogs and cats. We also provide basic and emergency care for pocket pets, ferrets, snakes and birds. STVC is also qualified to provide health certificates for sale of puppies and kittens, domestic and international travel.
We provide diagnostic procedures through basic ultrasound, in-house testing and off site national veterinary laboratories. We also work closely with the local referral facilities: Tampa Bay Veterinary Specialists, Blue Pearl Veterinary Specialists, Veterinary Surgical Services, Veterinary Internal Medical Diagnostics and North Tampa Veterinary Specialists when specific diagnostic or surgical procedures are required. We also can facilitate referral to veterinarians who are certified in veterinary acupuncture and chiropractic.
Our facility includes a pharmacy, dedicated surgery suite, digital general X-ray and digital dental X-ray capabilities, a supervised day time hospitalization area, an isolation ward and a feline boarding ward.
At South Tampa Veterinary Care, we strive to offer not only sound advice, but also optimal veterinary care, thus allowing you the enjoyment of your companion for a maximum number of years. Our job is not only to treat your pet when they aren't feeling well, but also by preventative care to keep your best friend happy and healthy.
Our team is committed to educating our clients on how to keep your pets healthy year round, with good nutrition and exercise. South Tampa Veterinary Care stays on top of the latest advances in veterinary technology and above all, remembers that all animals and pets need to be treated with loving care in every check-up, procedure, or surgery.

South Tampa Veterinary Care is a full-service animal hospital and welcomes both emergency treatment cases as well as pet patients in need of routine medical, surgical, and dental care. Dr. Denise Ginex has years of experience treating serious conditions and offering regular pet wellness care. Beyond first-rate pet care, we make our clinic comfortable, kid-friendly, and calm, so your pet can relax in the waiting room and look forward to meeting our Tampa veterinarian.
We are happy to offer a number of resources that enable you to learn about how to take better care of your pets. Please feel free to browse our site, particularly the informational articles. The best veterinary care for animals is ongoing nutrition and problem prevention, so becoming knowledgeable about preventative pet care is essential to the ongoing success of your animal's health. If you have any questions, call (813) 835-8500 or email us and we'll promptly get back to you. Our Tampa veterinary office is very easy to get to -- just check out the map below! We also welcome you to subscribe to our newsletter, which is created especially for Tampa pet owners.
At South Tampa Veterinary Care, we treat your pets like the valued family members they are.